Digital Dentistry in Suwanee
---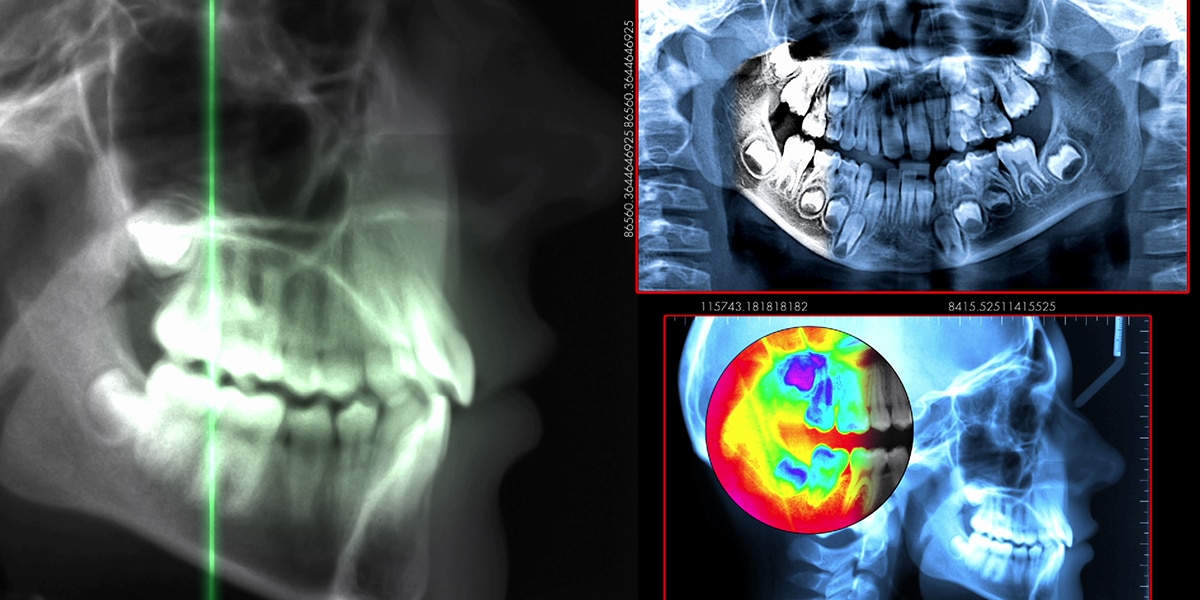 Suwanee Family Dentistry provides modern technology in Suwanee, GA. Call 678-714-2380 to learn more and schedule your appointment.
---
What Is Digital Dentistry?
---
We take pride in using state-of-the-art dental technology and techniques at our practice. These advances in dentistry make procedures more comfortable and effective, with more predictable outcomes and fewer complications. Some of the technologies we use at Suwanee Family Dentistry include:
---
Digital Dental Implant Placement
---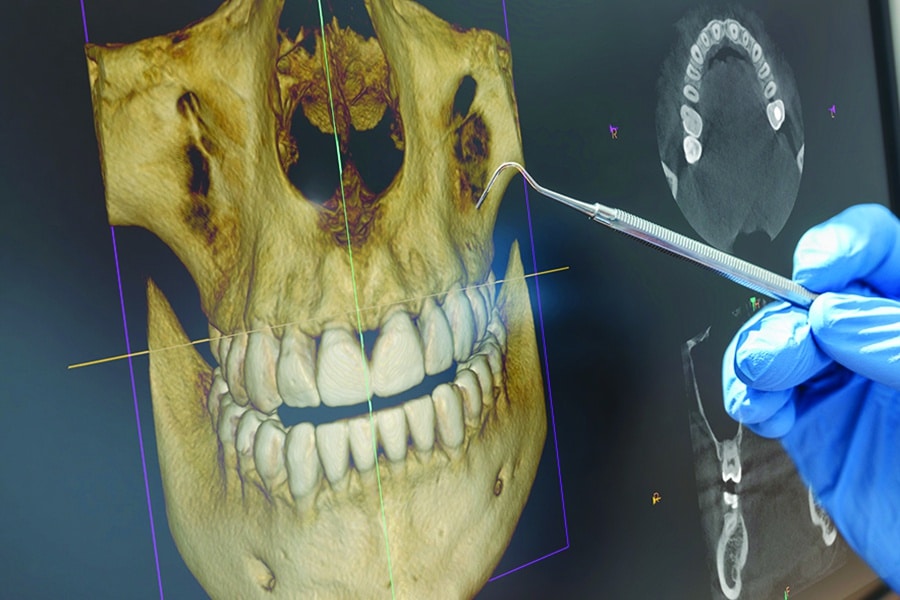 ---
We use cone beam technology to create 3D images of the teeth, jaw, sinuses, and skull structure to diagnose oral health issues and to aid in treatment planning. These images are taken in seconds, all with less radiation than a traditional x-ray.
CBCT imaging allows our team to create a virtual model of a patient's face, mouth, and oral structures to perform highly detailed surgical pre-planning. These virtual plans allow our doctors to consider multiple aspects of implant placement and restoration, resulting in optimal aesthetics, function, and longevity for the patient's final restoration.
Cone Beam technology provides a 3D digital tomographic view of the patient's area of interest. While a traditional x-ray is only two-dimensional, Cone Beam systems allow the doctor to view a full 360-degree view of the tooth and all surrounding areas. The 3D Cone Beam scanner provides nearly limitless views of the teeth while using less radiation than traditional medical CT technology. This new technology is fast, simple, and painless, providing many wonderful benefits that were unavailable only a few years ago.
---
CEREC® Primescan Digital Impressions
---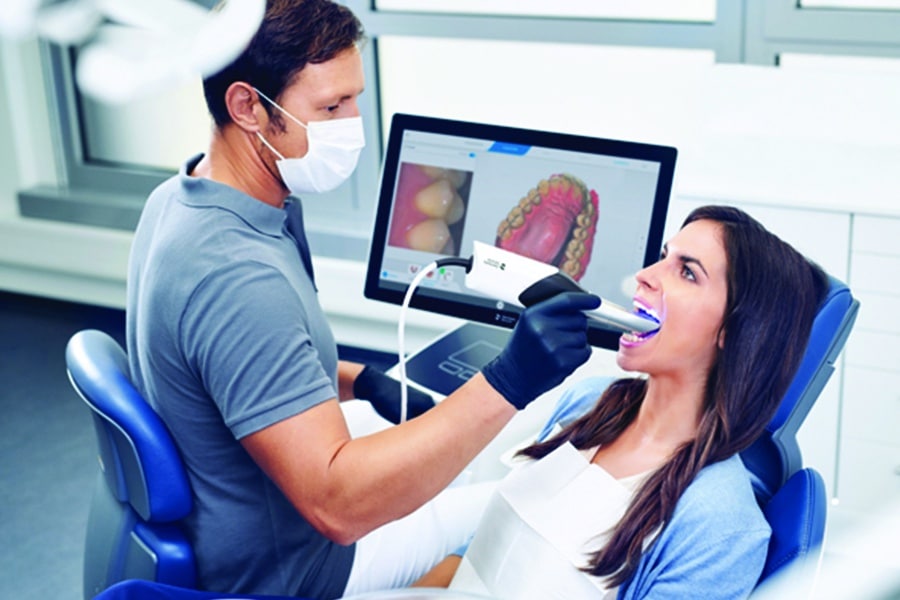 ---
In addition to being much more comfortable for the patient, using the CEREC® Primescan digital scanner allows us to be more efficient and accurate, which can result in a reduced number of visits to the office, saving the patient time.
---
CEREC® MC XL CAD/CAM Restorations
---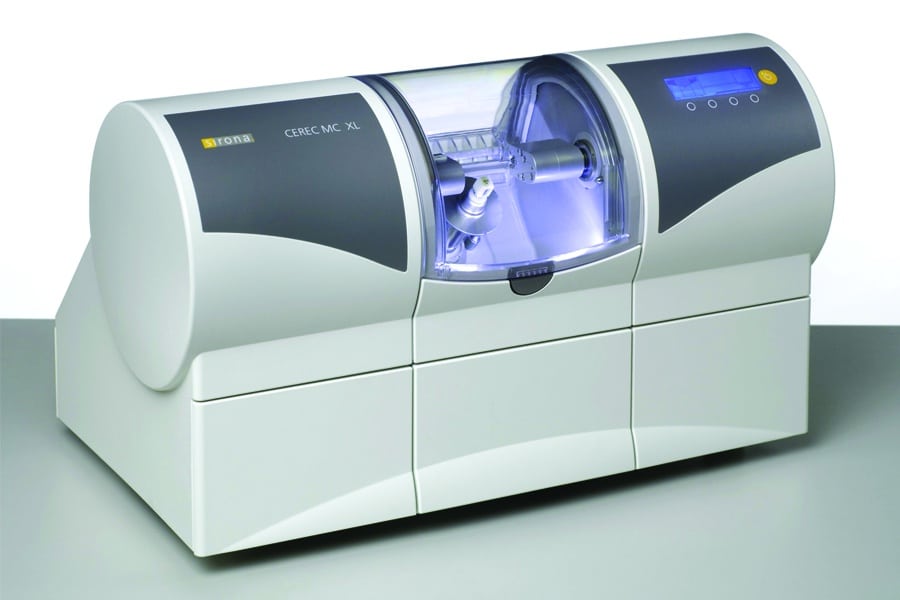 ---
Our dentists use CEREC technology to create high-quality same-day restorations, making the process of getting a dental crown more convenient for our patients. CEREC eliminates the need for temporary crowns and multiple office visits.
---
Benefits of Modern Dental Technology
---
Improved Diagnosis
---
Our dentists are better able to diagnose tooth decay, cracks, and other dental issues with our advanced technology.
---
More Comfortable Experience
---
Modern dental technologies make getting the dental care you need more efficient and comfortable.
---
Predictability
---
We use digital technology to plan our treatments, yielding more predictable outcomes and a lower risk of complications.
---
Why Choose Suwanee Family Dentistry
---
Suwanee Family Dentistry is a leader in offering digital dentistry and modern dental technologies to patients in Gwinnett County. By participating in continuing education, our dentists stay up-to-date on the latest developments in the field of dentistry.
---
Frequently Asked Questions About Digital Dentistry
---
What is digital dentistry?
---
Digital dentistry is a broad term that refers to the advanced equipment, software, and devices that help dentists plan and perform dental procedures.
---
Is digital dentistry the future?
---
Some dental practices might consider digital dentistry the future, but here at Suwanee Family Dentistry, we've already incorporated cutting edge digital dentistry technologies into our practice!
---
Why is digital dentistry important?
---
Digital dentistry is important because it makes dental treatments more comfortable and predictable. Some of these technologies also mean faster recovery times and fewer potential complications. We've implemented modern technologies at our practice to create a better patient experience.
Call 678-714-2380 to learn more and schedule your appointment.
---