Same Day Crowns in Suwanee
---
---
Suwanee Family Dentistry provides same day crowns in Suwanee, GA. Call 678-714-2380 to learn more and schedule an appointment.
---
Used for restorative dental care and cosmetic reasons, dental crowns can be used to fix cracked or worn teeth, support dental bridges, replace a missing tooth or teeth, and be attached to dental implants. Also used for restoration after a dental root canal, dental crowns are a vital part of restorative dentistry.
And today, thanks to advances in dental technology, crowns no longer have to be a multi-visit process. CEREC® MC XL technology makes it possible to create and place crowns in one day.
Using a digital scanner, our team will create a digital impression of your teeth and gums without using traditional trays, improving patient comfort. Next, the restoration or restorations are designed using advanced computer 3D technology that analyzes the interaction of the new restoration with your other teeth. Finally, a new crown is milled out of a solid piece of a tooth-colored porcelain material, which offers strength often surpassing crowns traditionally made in a dental lab.
Call 678-714-2380 to schedule an appointment today.
---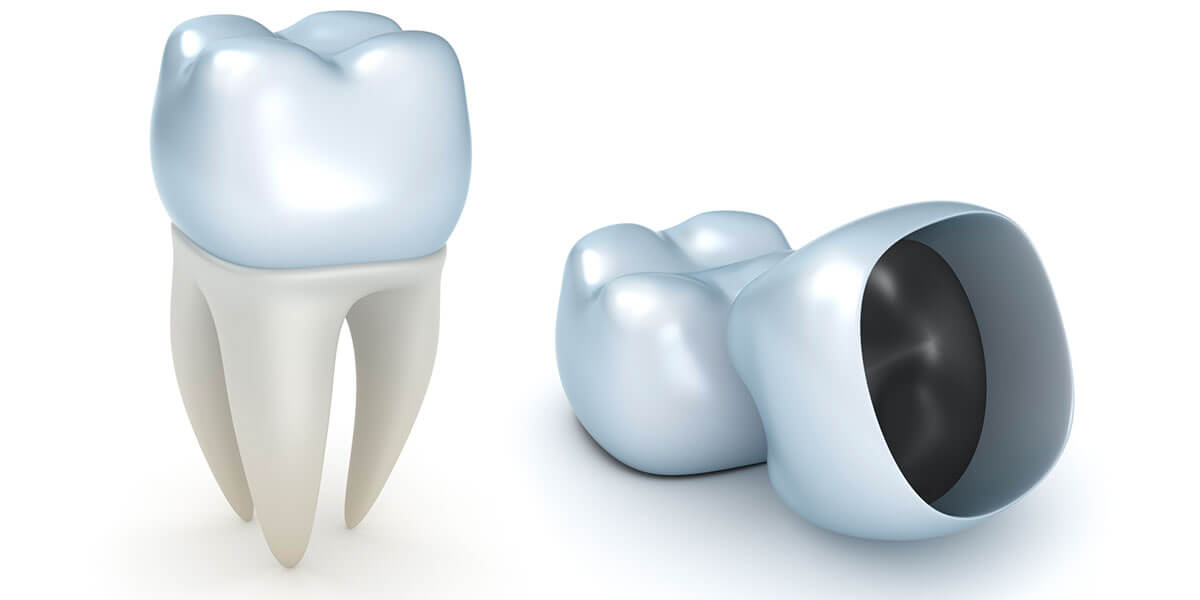 ---
FAQs
What are dental crowns made of?
---
Dental crowns can be made from a variety of different materials such as resin, porcelain, porcelain fused to metal, stainless steel, and gold. The material you and your dentist select can be decided in part due to the location of the tooth, as well as just how much of your natural tooth is still remaining, and how visible the crown will be when you smile. Strength and durability are also factors your dental team will consider.
---
Are single-day crowns as durable as other crowns?
---
Cerec One Day Crowns are made from the same high quality porcelain as traditionally made crowns – the only difference is that they're made in just one day. Instead of waiting to receive porcelain crowns crafted from a dental lab, durable and attractive CEREC 1-Day crowns can be designed and placed in a single visit, usually in around two hours by our dental team – without the use of a lab or the need for a temporary crown.
---
How are crowns used with implants?
---
Dental implants are made up of three different parts: the artificial tooth root, a small, screw-shaped titanium post, that acts as a base for the replacement tooth; a metal frame that is attached to the base, designed to hold an artificial tooth; and the artificial tooth itself, which fills any gaps between your teeth. That artificial tooth is created by a dental crown.
---
How do you care for a crown?
---
Caring for your crown is the same thing as caring for your own, natural teeth: Caring for your implants is simple. Use the same good kind of dental hygiene that you do for your own natural teeth. This means:
Brush them and floss twice a day
Schedule your regular month check-ups and cleanings with your dentist
Poor oral hygiene and/or a lack of regular cleanings can lead to cavities and decay beneath your crown's surface, just as it can for your natural teeth.