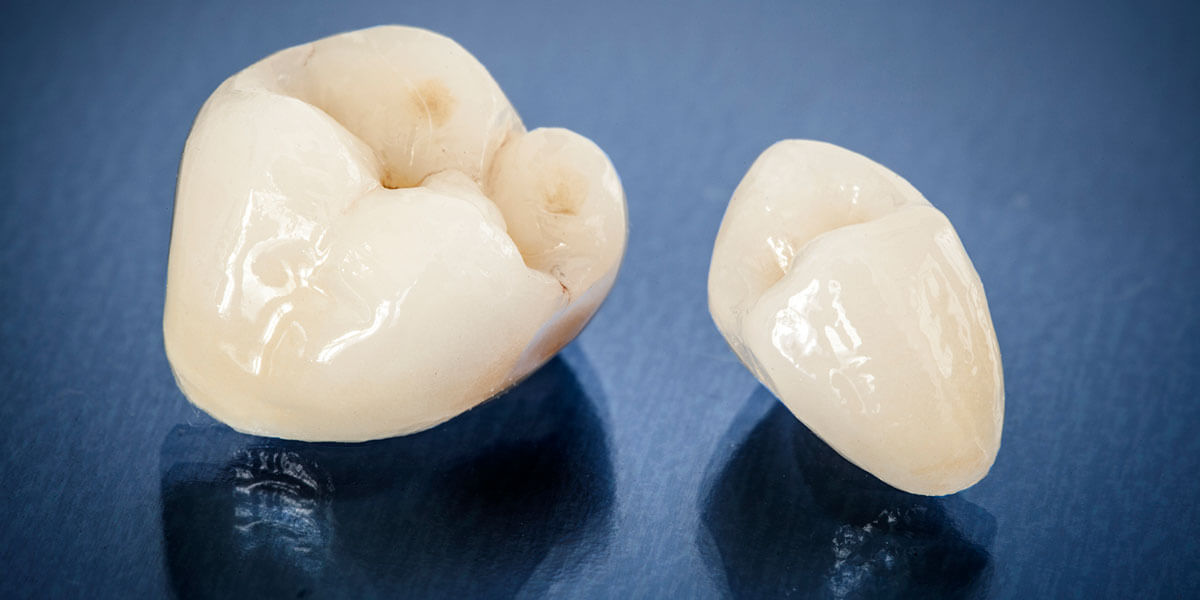 Suwanee Family Dentistry provides dental crowns in Suwanee, GA. Call 678-714-2380 to learn more and schedule your appointment.
---
What Are Dental Crowns?
---
Dental crowns have a number of uses in dentistry, including improving the appearance of your smile, restoring a tooth following root canal therapy, and replacing a lost tooth when attached to a dental implant. The most common reason for getting a crown is to repair a tooth that has more decay or damage than can be addressed with a dental filling.
Getting a dental crown starts by taking digital impressions of your teeth and bite, which allows us to design a restoration that matches the shape and size of your natural tooth. We remove the damaged tooth structure to prepare your tooth for crown placement. A second impression is taken to ensure that your crown will fit onto the prepared tooth, then your crown is either fabricated by our same-day CEREC system, or our design is sent to a professional dental laboratory for fabrication.
Your dentist will make sure your finished crown fits properly and feels comfortable, then bond it to your prepared tooth. Whether you opt for a porcelain crown or a same-day CEREC crown, you'll leave our office with a strong, beautiful, and durable restoration.
---
Benefits of Dental Crowns
---
Natural Results
---
We offer high-quality crowns that mimic the appearance and function of natural teeth, blending in seamlessly with the rest of your smile.
---
Strength
---
When a tooth's structure has been severely compromised by decay or dental trauma, a dental crown does a better job restoring its strength than a filling.
---
Better Oral Health
---
When a tooth is extracted, the jawbone that once supported it begins to deteriorate. By preserving your natural tooth with a dental crown, you'll prevent bone loss and have better oral health.
---
Are You a Good Candidate for Crowns?
---
You may be a candidate for a dental crown if you have a tooth that has more damage than can be repaired with a dental filling. You might also require a crown after a root canal, to improve the appearance of a tooth, or to restore a missing tooth as part of an implant-based restoration.
---
Why Choose Suwanee Family Dentistry
---
We offer both CEREC and porcelain crowns at our practice, giving you the option to choose the best solution for your preferences and needs. Our dentists have the skill and eye for detail to create realistic dental crowns that look no different from your natural teeth.
---
Frequently Asked Questions About Dental Crowns
---
Are crowns worth it?
---
If your only other option is to have your tooth extracted, crowns are certainly worth it. A crown preserves as much of your natural tooth as possible, which is the best case scenario for your dental health.
---
What's the difference between a crown and a cap?
---
Both "crown" and "cap" refer to the same type of restoration; there is no difference between the two.
---
Does dental insurance cover crowns?
---
Crowns that are medically necessary are often covered by dental insurance, but those needed only for aesthetic reasons are not.
---
How do you maintain a dental crown?
---
Brush for two minutes twice a day, floss at least once a day, and visit the dentist every six months to keep your dental crown in good shape.
---
Which is better, ceramic or metal crowns?
---
The answer to this question depends on your unique needs. Generally speaking, we'd recommend a tooth-colored ceramic or porcelain crown because they are suitable for patients with metal allergies and more aesthetic, but patients who have severe teeth grinding may wish to have a metal or gold alloy crown, which is more durable in patients with bruxism.
---
Call 678-714-2380 to learn more and schedule your appointment.
---