Dental Bridges in Suwanee
---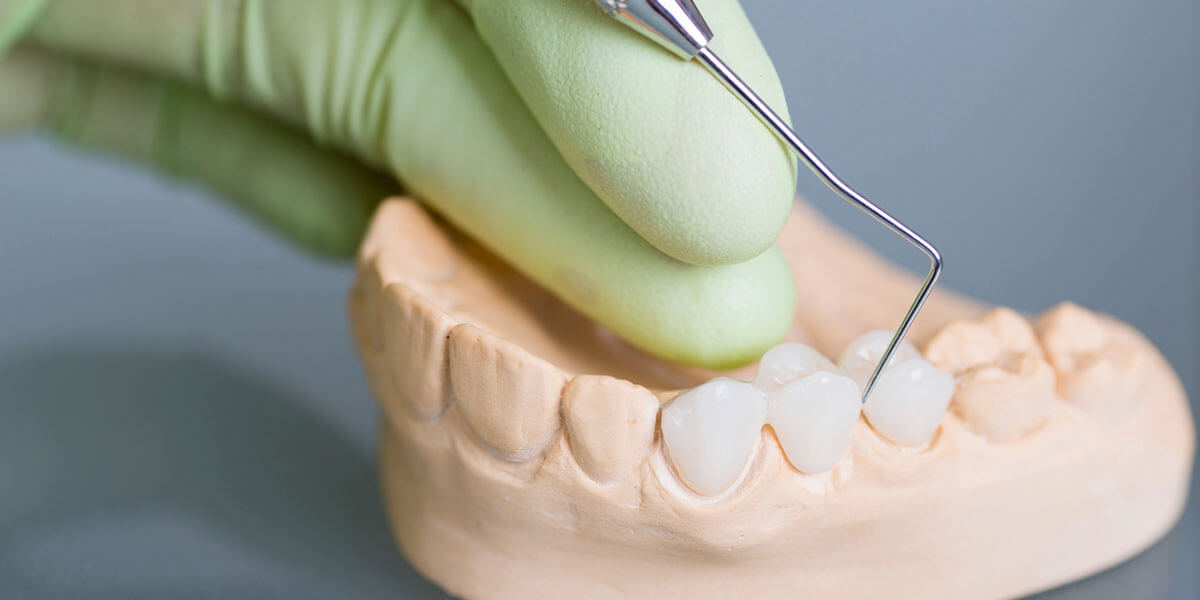 Suwanee Family Dentistry provides dental bridges in Suwanee, GA. Call 678-714-2380 to learn more and schedule an appointment.
---
What Are Dental Bridges?
---
Dental bridges replace a single tooth or several missing teeth that are adjacent to each other. There are a few different types of dental bridges, each of which uses a system of supports, or abutments, to hold a span of prosthetic teeth.
---
Options for bridges include:
---
Traditional Bridge
---
A traditional bridge (also known as a fixed bridge) is the most common type of dental bridge. It involves placing dental crowns on the two teeth on either side of the gap; these crowns hold your bridge in place.
---
Cantilever Bridge
---
Cantilever bridges are similar to traditional bridges, but instead of having abutments on both sides of the gap, only one abutment is used for support. Because they place more stress on the supporting tooth, cantilever bridges are typically only used when no other options are available.
---
Maryland Bridge
---
A Maryland bridge is supported by a metal or ceramic framework that is bonded to the abutment teeth, which means no crowns need to be placed. Although Maryland bridges have the advantage of putting less stress on the abutment teeth, they are more likely to break than a traditional or implant-supported bridge.
---
Implant-Supported Bridge
---
Implant-supported bridges are strongly recommended because they do not require any support from other teeth, resulting in better oral health. Dental implants are used to replace the two outermost missing teeth, then these implants anchor your bridge.
---
Benefits of Dental Bridges
---
Non-Surgical Option
---
Traditional, cantilever, and Maryland bridges, all allow you to replace your tooth without having to undergo surgery.
---
Natural Results
---
We use modern technology and materials to ensure that your bridge blends in naturally with the rest of your smile, so no one will realize you're wearing it.
---
Improved Confidence
---
You'll have the confidence to smile proudly again, never having to worry that people will notice your missing teeth.
---
Are You a Good Candidate for Bridges?
---
If you are missing one or more teeth that are adjacent to each other, you may be a good candidate for a dental bridge.
---
Why Choose Suwanee Family Dentistry
---
Our dentists have advanced training and a keen eye for detail, giving them the skill to design bridges that look, feel, and function like natural teeth. For your convenience, we offer same-day bridges made with advanced CEREC technology.
---
Frequently Asked Questions About Dental Bridges
---
Is a bridge better than an implant?
---
Dental implants are generally considered better than traditional bridges because they replace the roots of your missing teeth and don't rely on other teeth for support, but every patient is different and we can't say which option is best for you without seeing you for a consultation.
---
How long does a dental bridge last?
---
Most dental bridges will last anywhere from five to 15 years, depending on the material and your oral habits. Implant-supported bridges often last longer than other types of bridges because they have more stable support.
---
What are the disadvantages of dental bridges?
---
Traditional dental bridges can compromise the health of the abutment teeth. In addition, they don't prevent bone loss like an implant-supported restoration.
---
How do you take care of a dental bridge?
---
Take care of your dental bridge the same way you take care of your teeth by brushing it twice a day. You'll also need to floss under it once a day. Avoid sticky or hard candies, as these can cause your bridge to break.
---
Call 678-714-2380 to learn more and schedule your appointment.